I-AS GmbH is a specialist in flue gas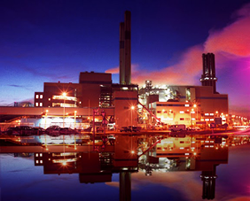 treatment by means of electrostatic
precipitators – regardless whether you
are planning a new construction,
renovation or overhaul.
It doesn't matter wether you dedust
your flue gases using wet ESP's, dry
ESP's or bag filters.
We act manufacturer-independently and autonomously with skilled and certified staff.
Remote monitoring of ESP´s is not an issue.
We would be happy to handle the maintenance and repairs of flue gas valves, sliders,
diverters, etc.
Additionally, we provide the delivery and, if desired, assembly of valves and
accessories of all manufacturers.
You can reach an expert contact 24/7 by calling one of the adjacent mentioned
telephone numbers – even on Sundays and public holidays! We will be on-site within 8
hours anywhere in Germany and within 5 hours anywhere in the Benelux-countries.
We aim to optimise your flue gas treatment plant to achieve a longer lifespan.